Integrated Appliance Systems Research Project
Mission: To reduce the energy consumption and environmental impact of common household appliances. 
---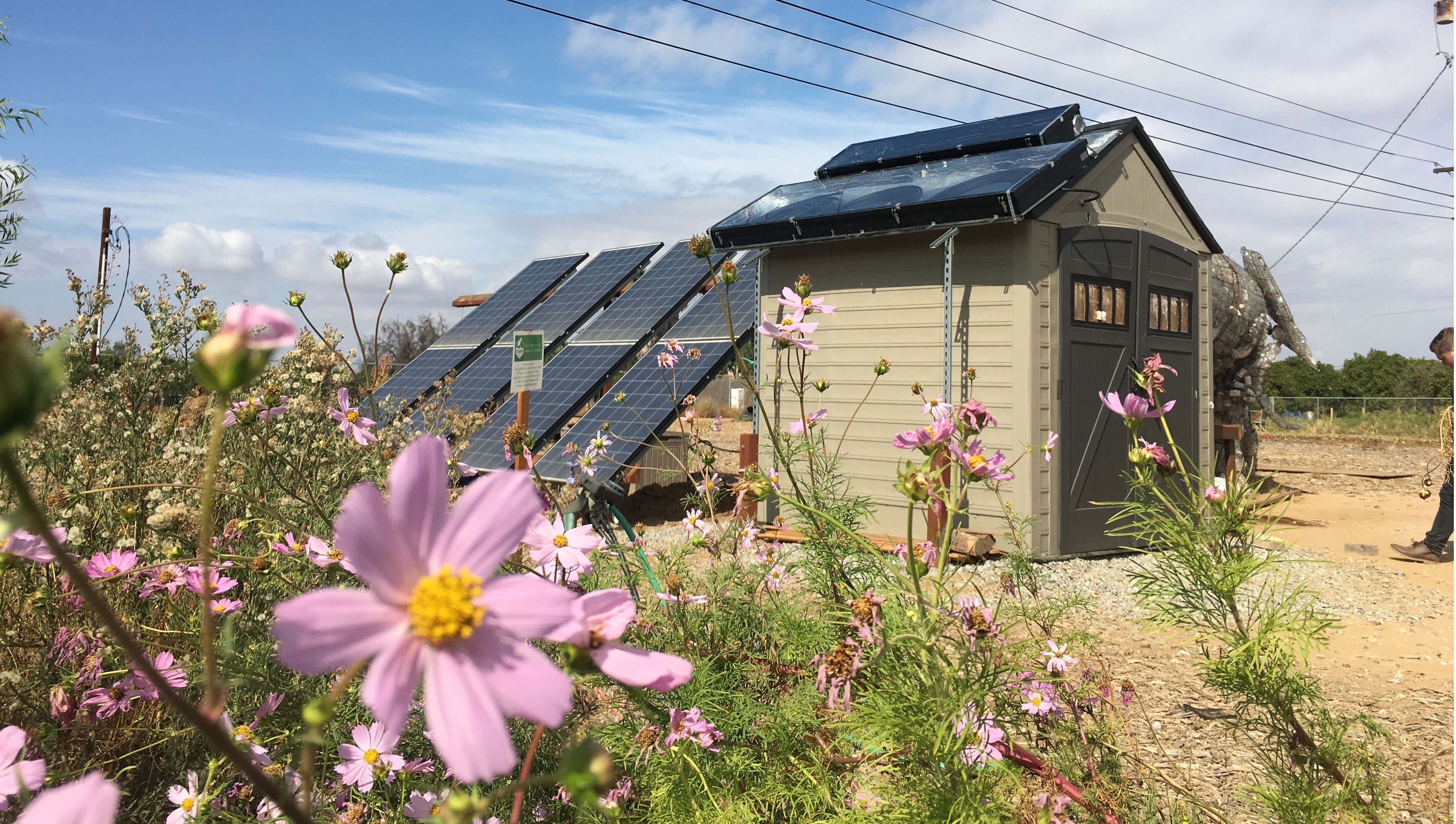 Overview:
In 2012, the Solar Thermal Closet was conceived as a solution to reduce energy costs and provide an eco-friendly alternative to drying clothes. The dryer was implemented at a home in a low-income community called Victory Gardens in Moreno Valley, CA. It utilizes the hot temperatures of the desert region to dry clothes.
In 2016, the Project was expanded to include a second prototype at the UC Riverside Community Garden, known as the R' Garden. The second phase of the project built upon the clothes dryer to include a water heating system and sink for the gardening community to wash their hands or clean their harvested vegetation. Collectively, the system is known as the Integrated Appliance System (IAS).
Additionally, a microcontroller is being implemented at both sites to provide an easy user interface, collection and display of system data, and control of various environmental factors.
The video below for the UC Office of the President describes the project from its conception and was filmed during the initial testing phase of our project.